BIO
Marcello Fauci was born in Crotone.
He graduated from Rome's Higher Institute of Photography and Integrated Communication (Istituto Superiore di Fotografia e Comunicazione Integrata).
Marcello has produced a large number of photo reports from various locations around the world (including Serbia and the mines of Sulcis Iglesiente in the south of Sardinia) also undertaking work in Egypt and the Gaza Strip.
In 2013 he cross over to the Peninsula starting from Milan, destination Crotone; without using any veichles (no car, no train, no bus, no autostop, no flight, no horse), photographing places and people to build a travel diary called Italia a Piedi.
He was in Ucraine to cover the revolution in Kiev, and the crisis of Crimea and Donetsk Region.
He currently lives in Milan and collaborates with a range of photographic agencies.
His work has been published in a number of magazines and newspapers.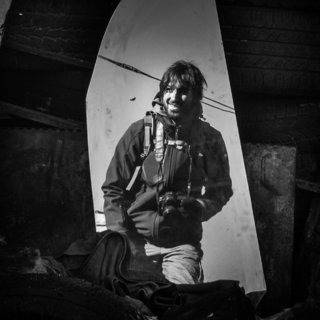 contact
(Italy) 0039 329 7003171
info@marcellofauci.com
Instagram
Twitter